Chiropractor Van Buren AR
Welcome to Back In Action Spine & Sports Injury Clinic located in Van Buren. Chiropractic is a central component of any health and well-being plan. We know this better than anyone and can make chiropractic fit into any lifestyle. We are here to help you gain a basic understanding of how our Van Buren chiropractors can help you and your family.
our philosophy
Dr. Mitchell's success is based on his own faith and understanding, that true healing comes from God the father and belief in His Son, Jesus Christ. The power that made us...WILL heal us.​ We believe that chiropractic care is the cornerstone of any comprehensive and holistic health program. When your body works the way nature intended, your spirit soars--and so do you.
Colossians 1:17 - He is before all things, and in him, all things hold together.
OUR MISSION
Our mission is to provide alternative pain relief options beyond traditional medicine. We offer hope and healing treatments even to those that have resigned to the fact that they will just have to "live" with their pain.
There's more, don't give up just yet!
Common Symptoms Chiropractic May Help...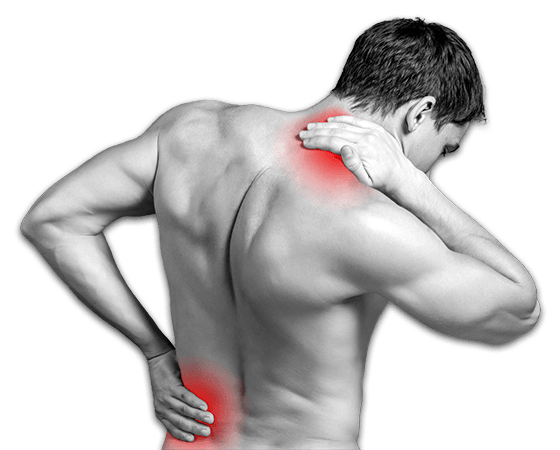 CHIROPRACTIC CARE

Chiropractic care is a branch of medicine pertaining to the health of the spine, nervous system, and musculoskeletal system. Chiropractors use spinal manipulation and other techniques to address the underlying conditions.

What controls your body? Your brain (which is part of your central nervous system), controls every muscle, organ, and cell in your body, in fact, it is responsible for almost everything! That's why chiropractors are obsessed with your spine. Your spine houses your central nervous system and……the function of your spine directly affects your brain!

IS CHIROPRACTIC SAFE?

Yes! Chiropractic is the safest treatment for back pain and does not have the negative side effects of taking pain medication for long periods of time. We recommend chiropractic first when managing back pain because it is the most conservative and non-invasive care you can receive.

AM I A CANDIDATE?

The only way to know if you are a candidate for chiropractic treatment is by consulting with a chiropractor for a complete clinical assessment. If you are not a candidate for chiropractic care, or if you require medical treatment beyond the scope of chiropractic, you will be referred to the appropriate specialist or practitioner.

DID YOU KNOW...

The use of chiropractic can be traced back as far as 2700 B.C.? Archeologists have discovered ancient writings from China and Greece that detail the use of spinal manipulation in an effort to alleviate lower back pain. Even the great Greek physician, Hippocrates, wrote extensively about his endorsement of spinal care. Today, chiropractic care is used around the world for the treatment of various diseases and conditions of the musculoskeletal system and nervous system.